Aspect grid generated from 10 meter DEM.
Raster Dataset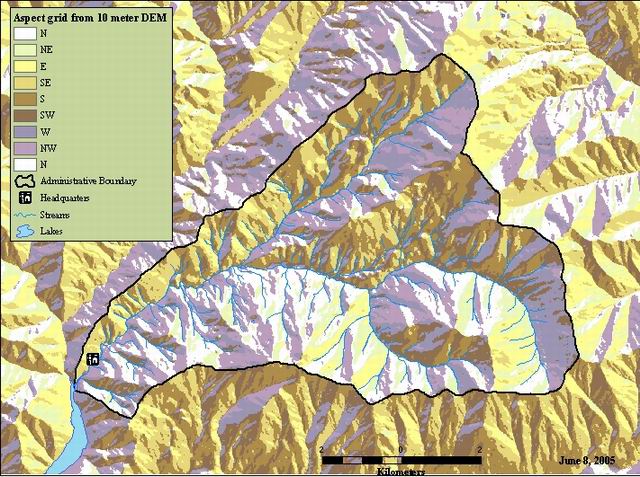 Tags
Blue River Watershed, mapping, topography, HJ Andrews Experimental Forest, Oregon, aspect, Willamette Basin
Summary
To provide elevation information for use in GIS models.
Description
Aspect Grid generated from 10 Meter Digital Elevation Model (DEM) for the HJ Andrews Experimental Forest
Credits
There are no credits for this item.
Use limitations
While substantial efforts are made to ensure the accuracy of data and documentation, complete accuracy of data sets cannot be guaranteed. All data are made available "as is". The Andrews LTER shall not be liable for damages resulting from any use or misinterpretation of data sets.
Extent

West

 
-122.378809
   

East

 
-121.996847

North

 
44.377522
   

South

 
44.122141
Maximum (zoomed in)

 
1:5,000

Minimum (zoomed out)

 
1:150,000,000